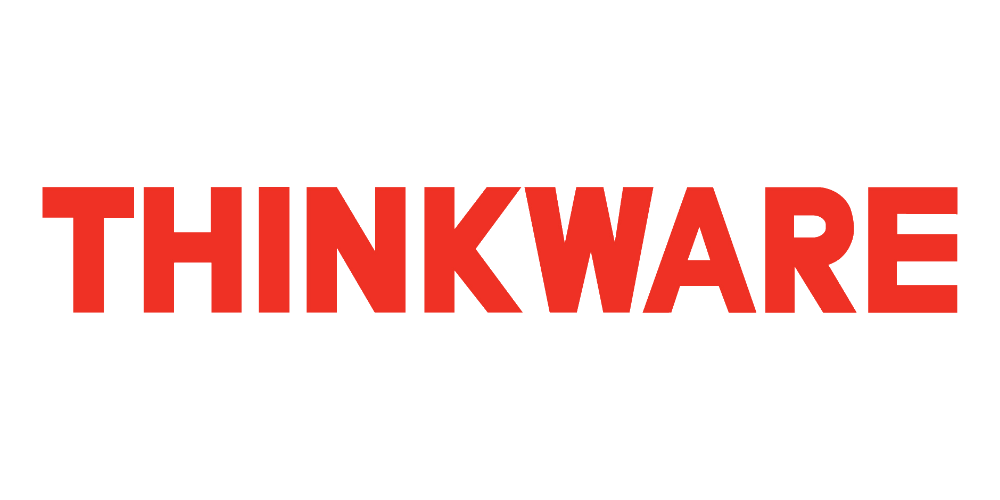 2 YEAR WARRANTY
EARN
500
CEN POINTS
Thinkware Dash Cam U3000 4K UHD Front 2K QHD Rear Camera Built In Radar GPS WiFi
Thinkware Dash Cam U3000 4K UHD Front 2K QHD Rear Camera Built In Radar GPS WiFi
Next Working Day Delivery
Select Express Delivery at the checkout, Unfortunately we do not offer a Saturday Delivery.
IN STOCK
WE HAVE MORE ON ORDER. EXPECTED AVAILABILITY 1-2 WEEKS.
The new flagship model U3000 dash cam from Thinkware
Capture true 4K UHD forward-facing footage and 2K QHD rear footage with the rear camera. Paired with the Sony Starvis2 IMX678 powered Super Night Vision 4.0, this dashcam will record the highest quality footage day or night.
Packed full of advanced features such as built-in-GPS, Speed Camera Database, Advanced Parking Mode, Timelapse mode and Energy Saving Mode to keep you protected longer. Plus built-in front and rear Radar for Advanced motion detection whilst parked.
The Thinkware Connected App gives you access to Geo-fencing, Vehicle locator, Impact notifications and more to further protect your vehicle.
4K UHD RESOLUTION
Equipped with the latest Sony Starvis2 IMX678 Image Sensors, you can record in crystal clear 4K 2160p UHD front and 2K 1440p QHD rear cam footage day or night at 30FPS. The 152° front and 128° rear wide-angle lens minimise blind spots to assure all events are recorded without fail.
Dynamic Recording at 60fps
Select 2K QHD to choose from 30FPS or 60FPS
A higher frame rate can deliver both smoother and sharper images
4K IMAGE QUALITY SETTINGS
The greater the amount of data on the image displayed through the screen, the better the image quality. The U3000 provides a clearer image by adjusting the number of bits per second of recorded images stored
SUPER NIGHT VISION 4.0 WITH SONY STARVIS2
Sony STARVIS2 IMX678 will be applied to the Dashcam for the first ever Optimized night vision technology allows capturing images in low-light conditions both continuous & parking recording.
Record the moment when maximising low light conditions by SHCG (Super High Control Gain)
PARKING SURVEILLANCE MODE
Parking Surveillance mode is automatically activated when you turn off the ignition. This captures footage when a motion or impact is detected so you have video evidence of mishaps like hit-and-runs while you're away from your vehicle.
*Requires Hardwiring Cable and installation for Parking Surveillance mode (Included) (Professional installation recommended)
BUILT-IN THINKWARE RADAR
Front and Rear Detection with 2 Channel Models
Dual RADAR will be applied to the Dashcam for the first ever Dual RADAR is built into the front and rear cameras and When a person or vehicle is detected in a low-power recording situation, it immediately wakes up and starts recording motion. Sensitivity can be set in 5 steps and can be detected from 1M minimum to 5M maximum
Monitor and capture any motion around the vehicle for potential vandalism attempts.
Monitor any impact to the vehicle while it is parked to catch any hit-and-run driver in the act while you are away.
Catch any potential bumps, scrapes and other incidents by recording footage from your vehicle when you are not nearby. Timelapse mode records at 2 frame per second (FPS) to reduce the size of the video file. This allows the dash cam to record longer than other dash cams whilst in parking mode.
ENERGY SAVING MODE 2.0
In Energy Saving mode, the dash cam goes on standby when entering Parking Surveillance mode and wakes up to record events triggered by impacts only.
When in use, the U3000 will go to sleep and soon after an impact has been detected by built-in G-sensor, the U3000 will wake up within a second and start recording for the next 20 seconds.
This allows the dash cam to conserve energy and increase up to 5 times the total duration of the dash cam's Parking Surveillance mode.
SAFETY CAMERA ALERTS
Get audio warnings from your cash cam when approaching a wide variety of road safety cameras*.
Thinkware Dash Cams provides active alert for these 5 types of road safety cameras while still recording videos.
*UK speed camera (Cyclops) database with regular free updates
ADVANCED DRIVER ASSISTANCE SYSTEM (ADAS)
Rear Collision Warning (RCWS) The vehicle enters the rear for more than 50 km, it will automatically alert the user and record.
Forward Collision Warning (FCWS/ UFCWS) Warns the driver of impending road hazards.
Front Vehicle Departure Warning (FVDW) Informs the driver of the vehicle ahead starting to move.
Lane Departure Warning System  (LDWS) Detects if the vehicle is veering off the driving lane.
EASY WI-FI DEVICE PAIRING WITH THINKWARE LINK APP & BLUETOOTH
Built-in Bluetooth allows hassle-free dash cam pairing with your compatible Android or iOS device via the Thinkware Link App.
Once paired, replay your latest driving videos and manage your dash cam's settings with the Thinkware Link App.
REAR CAMERA
Designed to be mounted inside the vehicle on the rear window facing out. A 128° wide-angle lens captures all footage from behind the vehicle in 2K QHD detail. A great enhancement to parking mode.
Includes Radar functionality for the rear of your vehicle.
THINKWARE CONNECTED
Disclaimer
To enable connected features, the U3000 and Q1000 dash cams will need access to a data source. Connecting the dash cam to a mobile hotspot device or a Wi-Fi network with Internet access will consume data. Carrier/Service provider charges may apply.
T700 requires an active data SIM. A Vodafone Smart Sim is provided at a cost of £3/€3 per month on a rolling monthly contract. This provides up to 5GB of data per month, which is sufficient for most if not all people's needs and includes International roaming across more than 100 countries. Whilst the Vodafone SIM is provided with the T700 dash cam, other SIM cards can be used.
The smartphone used to set up the Internet connection on the Q1000 dash cam cannot also be used as a mobile hotspot for the dash cam. A different hotspot device/smartphone is required.
To connect the dash cam to the internet, use the Thinkware Dash Cam Link App. Once the dash cam is connected to the internet, you can go to the Thinkware CONNECTED app to get access to CONNECTED features.
Thinkware CONNECTED service is in beta version right now and some features may be unavailable or limited.
The hotspot data source will need a permanent power source to continue to give a 4G signal to the dash camera.
An additional battery backup like the iVolt Mini or Pro is highly recommended.
Camera: 8.42 Megapixel, Sony Exmor R STARVIS 2
Resolution: 4K UHD (3840 X 2160} @30fps or 2K QHD (2560 X 1440} 60fps
Capacity: Micro SD Card 64GB / 128GB / 256GB
Sensor: 3-Axis Accelerometer G-Sensor (3D, ±3G)
GPS: Built-in GPS
WI-FI: Built-in Wi-Fi
Power Input Power: DC 12/24V
Format Free
Win/Mac Viewer
Mobile App
CPL Filter Included
Hardwire cable included
U3000 Front Camera
U3000 Rear Camera                   
12V Hardwire Power Cable
Rear Camera Cable
64GB MicroSD Card
USB MicroSD Card Reader
Windshield Mount           
Spare 3M Mounting Tape
CPL Filter
Adhesive Cable Clips       
Quick Start Guide
There are no reviews for this product.