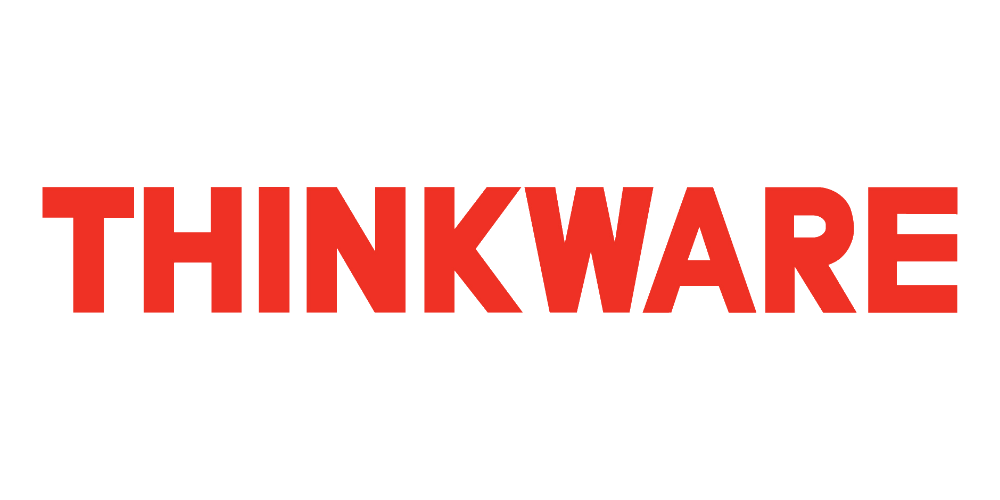 2 YEAR WARRANTY
EARN
250
CEN POINTS
Thinkware Dash Cam U1000 4K UHD Front Camera G Sensor Mobile App Cloud WiFi 32GB
Thinkware Dash Cam U1000 4K UHD Front Camera G Sensor Mobile App Cloud WiFi 32GB
Next Working Day Delivery
Select Express Delivery at the checkout, Unfortunately we do not offer a Saturday Delivery.
LOW STOCK
WE HAVE MORE ON ORDER. EXPECTED AVAILABILITY 1-2 WEEKS.
Thinkware Dash Cam U1000
4K UHD Front Camera | CPL Filter Included | Hardwire Cable Included
This new model from Thinkware comes with a low profile and modern design. The U1000 features a 4K UHD front-facing camera and an optional 2K QHD rear-facing camera.
Hardwire Version
4K UHD Front Camera
150° Wide Angle View
G-Sensor Incident Detection
Speed Camera Alert
Cloud Service
Built-in Wi-Fi
Optional HD Rear Camera
Super Night Vision 2.0
4K Ultra HD (3840x2160p)
2x more vivid than Full HD (1080p) resolution, 2160p 4K captures every little detail you may have missed before
Smartphone app
The THINKWARE CLOUD App provides easy access to your Thinkware Dash Cam. Share the best driving videos to social media by simply downloading your dash cam footage into your smartphone's photo album. Replay your latest driving videos and manage your dash cam's settings all in one app!
Live view
Watch what is happening in real-time. Monitor your vehicle with your smartphone, no matter where you are. Live Resolution: 768x452p / 15fps
Driving impact notification
In the event of a crash, the alert feature can help the driver to notify others of an emergency situation when the driver is not in the condition to do so. The family or the owner of the car can then remotely check on the situation from their location. When the car experiences an impact with a g-force level greater than 3g or 4g while driving, the dash cam will automatically send a push notification alert of the impact to the user's smartphone logged in to the THINKWARE CLOUD app. A 20 seconds video of the incident (10 seconds before and after the incident) is also saved on the THINKWARE CLOUD server, and a push notification alert of the video is sent to the user, which can be checked later and downloaded from the app.
Geo-fencing
Geo-Fencing allows drivers to stay alert of the vehicle location. Whether your vehicle goes in/outside of a certain radical area, U1000 will send you a push notification through the mobile app. This is more practical for the parents, rental companies, and for fleet management. The radius can be set by typing the address or by using pinpoint on the mobile app. You may set 20 different areas sizes ranging from 100m to 600km.
Locate vehicle
Locate Vehicle will help drivers to find the vehicle's current location. U1000 will update its current location in every 10 seconds. Then it will display current location with speed and the heading direction integrated on google map.
Safety camera alert
The THINKWARE DASH CAM U1000's internal GPS provides accurate location information while the Safety Camera Alert function is on continuous alert to warn the driver of red lights and traffic enforcement cameras.
Super night vision 2.0
videos recorded in a low-light environment, such as dark alleys or parking lots, may not be clearly identifiable.
SUPER NIGHT VISION in the U1000 uses Image Signal Processing (ISP) technology to record a clear, visible video in any situation- while driving or parked.
Wide dynamic range
When you are driving under bright sunlight, coming out of a tunnel, or getting under the shadow of a tall building etc, a sudden change in frontal light exposure levels can result in excessively bright or dark recordings. The WDR function eliminates excessively bright spots on the recording to correct its colour balance in order to ensure a clear image.
Automatic exposure
A sudden rise of light exposure caused by strong sunlight or headlight beams of the oncoming vehicle may cause difficulties to assess the situation. Also, the lack of lighting in a dark tunnel or night driving may pose the same problem. The automatic light exposure function controls the level of light exposure to maintain vivid and clear video recordings in all circumstances.
Optional RADAR accessory
By adding the optional RADAR sensor, parking mode can be extended even further while still capturing pre-event footage.
Camera: 8.42 Megapixel, Sony Exmor R STARVIS
Resolution: Front 4k Ultra HD (3840x2160p)
Capacity: Micro SD Card 16GB / 32GB / 64GB / 128GB
Sensor: 3-Axis Accelerometer G-Sensor (3D, ±3G)
GPS: Built-in GPS
WI-FI: Built-in Wi-Fi
Power Input Power: DC 12/24V
ETC: Security LED / Operation Status / GPS Receiver LED / Wi-Fi LED
4K UHD Front Camera
150° Wide Angle View
G-Sensor Incident Detection
Speed Camera Alert
Cloud Service
Built-in Wi-Fi
Optional HD Rear Camera
Hardwire Only
Super Night Vision 2.0
Time Lapse Mode
Format Free
Win/Mac Viewer
Mobile App
CPL Filter Included
Hardwire cable included
Dash Cam                         
12V Power Cable
32GB MicroSD Card       
USB MicroSD Card Reader
Windshield Mount           
Spare 3M Mounting Tape
Adhesive Cable Clips       
Quick Start Guide
(Plug & Play 12 Power Cable Sold Separately. Search TWCigar) 
There are no reviews for this product.