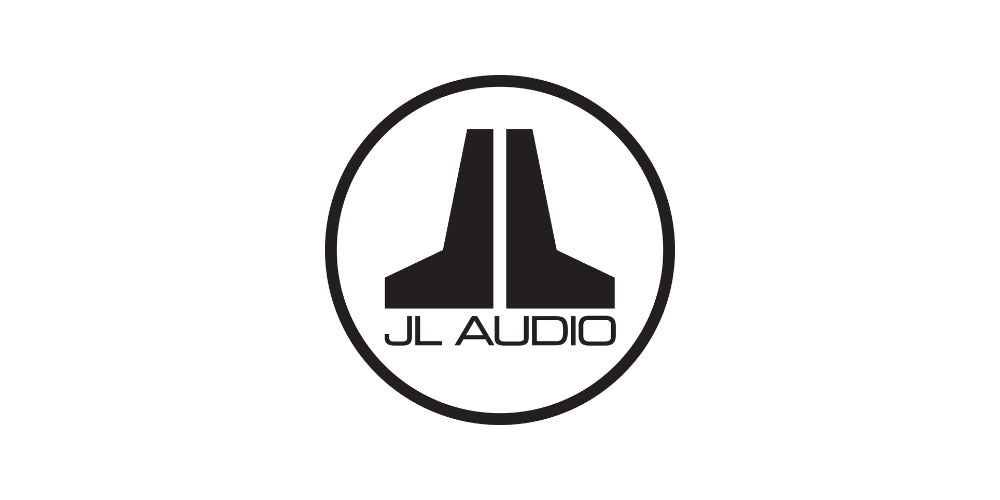 2 YEAR WARRANTY
EARN
669
CEN POINTS
JL Audio RD1000/1 RD Series 1 Channel Monoblock Subwoofer Amplifier 1000w RMS
JL Audio RD1000/1 RD Series 1 Channel Monoblock Subwoofer Amplifier 1000w RMS
Next Working Day Delivery
Select Express Delivery at the checkout, Unfortunately we do not offer a Saturday Delivery.
OUT OF STOCK
WE HAVE MORE ON ORDER. EXPECTED AVAILABILITY 1-2 WEEKS.
RD1000/1
Monoblock Class D Subwoofer Amplifier, 1000 W
Monoblock Class D Subwoofer Amplifier, 1000 W x 1 @ 2 Ω / 600 W x 1 @ 4 Ω - 14.4V
Purpose-built for subwoofer applications, the RD1000/1 monoblock amplifier delivers 1000 watts of jaw-dropping bass output into 2 ohms (14.4V, 1% THD). At the heart of this ultra-sleek and compact power plant is JL Audio's exclusive NexD™ Class D technology, permitting high power output with exceptional efficiency and low distortion.
For your convenience, all of the RD1000/1's controls are located on top of the amplifier, beneath a protective cover, with all connections found along one side of its chassis. Signal processing features include a 12 dB / octave low-pass filter, with continuously variable frequency selection from 50-500 Hz, and a variable bass boost EQ. Dual-range, differential-balance inputs are also onboard, capable of accepting most input voltage levels. Automatic turn-on capability (via signal sensing or DC-offset sensing) is standard, along with a set of preamp outputs so you can easily pass signals to another amplifier.
The RD1000/1 is also equipped with an onboard LED-clipping indicator. This all-new, innovative feature lets you easily set your amplifier's input sensitivity setting, quickly and accurately, with no special equipment needed. The RD1000/1 features a durable, black powder-coated finish and a top-mounted, dual-color LED light strip that reports the overall status and condition. Control of the subwoofer level from the driver's seat is easily accomplished with the addition of the optional RBC-1 remote level control (sold separately).
Rated Continuous (RMS) Power @ 14.4 V
@ 4 Ω    600 W RMS x 1
@ 3 Ω    800 W RMS x 1
@ 2 Ω    1000 W RMS x 1
@ 1.5 Ω    N/A
Rated Continuous (RMS) Power @ 12.5 V
@ 4 Ω    500 W RMS x 1
@ 3 Ω    650 W RMS x 1
@ 2 Ω    800 W RMS x 1
@ 1.5 Ω    N/A
Frequency Response    7 Hz - 500 Hz (+0, -1dB)
S/N Ratio, referred to highest rated power    >80 dB below rated power (A-weighted, 20 Hz - 20 kHz noise bandwidth)
S/N Ratio, referred to 1 W    >50 dB (A-weighted, 20 Hz - 20 kHz noise bandwidth)
Damping Factor @ 4 Ω    >1000 / 50 Hz
Damping Factor @ 2 Ω    >500 / 50 Hz
THD+N @ Rated Power    <1% @ 2 Ω per Ch.
Input Voltage Range @ RCA Inputs    Switchable from 200 mV - 2 V RMS (Low) to 800 mV - 8 V RMS (High)
Min.Copper Power / Ground Wire Gauge    4 AWG wire
Fuse Rating    80 A (AFS, AGU or MaxiFuse™)
Filter Mode(s)    Low-Pass only
Filter Slope(s)    12 dB/octave
Filter Frequency Range    50 Hz - 500 Hz
Detented, Calibrated Filter Freq. Potentiometer    No
Filter Defeat Function    No
Infrasonic Filter    No
Bass Boost EQ    Yes
Output Polarity Switch    No
Remote Subwoofer Level Control    Optional (RBC-1)
Remote Bass EQ Boost Control    No
Pass-Through Preamp Output    Buffered
Height (H)    2.13 in / 54 mm
Width (W)    14.66 in / 372 mm
Depth (D)    6.96 in / 177 mm
Net Weight
Mono block amplifier
JL Audio badge
2.5mm Allen wrench
Owner's Manual
There are no reviews for this product.