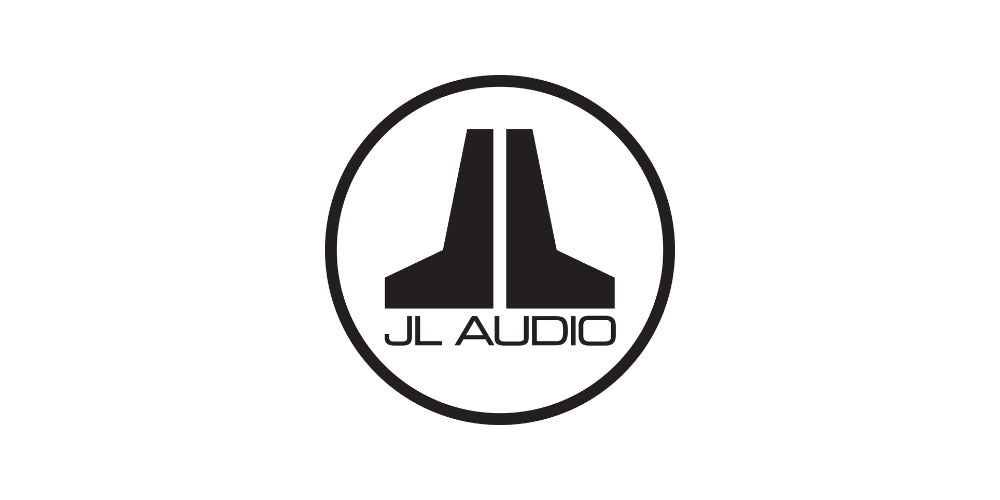 2 YEAR WARRANTY
EARN
749
CEN POINTS
JL Audio ACP110LG-TW1 10" Active Subwoofer MicroSub+ DCD Amplifier 400w RMS
JL Audio ACP110LG-TW1 10" Active Subwoofer MicroSub+ DCD Amplifier 400w RMS
Next Working Day Delivery
Select Express Delivery at the checkout, Unfortunately we do not offer a Saturday Delivery.
OUT OF STOCK
WE HAVE MORE ON ORDER. EXPECTED AVAILABILITY 1-2 WEEKS.
ACP110LG-TW1
Single 10TW1 MicroSub+™ with DCD™ Amplifier, Ported, 0.25 Ω
Amplified Subwoofer System with Single 10TW1-0.25 Subwoofer, Built-In 400W Class D Amplifier, Black Carpet - Ported Enclosure
With MicroSub+™ systems, the power is built right into the subwoofer system. Housing a proprietary Class D amplifier, this incredible subwoofer system utilizes our exclusive DCD™ amplifier technology to extract maximum output from its specially engineered, ultra low-impedance TW1 driver. By combining direct power conversion with an ultra-high current output section, DCD™ amplifiers are free of conventional switching power supplies, enabling them to generate remarkable power with unprecedented efficiency.
Key to the enclosure's performance is its efficient slot-ported design and precise tuning of its 10TW1 Subwoofer. Extensive interior bracing permits the use of thinner wall material that maximizes the enclosure's internal volume relative to its exterior volume. The port wraps around two walls of the enclosure to produce the necessary low tuning frequency that ensures excellent extension and response smoothness. The flared port entry and exit further enhance sound quality by minimizing air-flow noises through the port.
Integration to OEM and aftermarket head units is a snap thanks to a variety of input options and automatic turn-on capability (via signal sensing or DC offset sensing). Also included is a variable frequency low-pass filter (50-200 Hz), along with output polarity control switch. Adding an optional RBC-1 remote level control (sold separately) lets you control subwoofer levels directly from the driver's seat. A quick-disconnect power connector makes it easy to remove the subwoofer when you need the extra space. As with all MicroSub™ systems, these amplified versions produce the kind of output and extension normally associated with much larger systems.
Note: DCD™ amplified systems use very specific components. Never use a DCD™ amplifier or its companion subwoofer(s) with incompatible, non-DCD™ products. Doing so will void the warranty and may cause severe damage.
Finish: Black, high-grade automotive carpet with silver "JL AUDIO" embroidery on front baffle. A steel mesh grille is included to protect the Subwoofer.
Construction: CNC-Cut High-Grade MDF
Amplifier power: Built-in DCD™ Class D amplifier (400 W @ 0.25 Ω)
Nominal Impedance: 0.25 Ω
Enclosure and Subwoofer Built in USA with global components
Continuous Power Handling (RMS)    Built-in amplifier 400 W @ 0.25 Ω
System Nominal Impedance    0.25 Ω
Input Voltage Range @ RCA Inputs    70 mV - 1.40 V RMS
Input Voltage Range @ High-Level Inputs    280 mV - 5.4 V RMS
Recommended Copper Power / Ground Wire Gauge    8 AWG wire
Fuse Rating    30 A (ATO or ATC)
Enclosure Type    Slot-ported, Low-profile
Finish    Black carpet
Grille Included    Black Steel Mesh
Filter Mode(s)    Low-Pass only
Filter Slope(s)    12 dB/octave
Filter Frequency Range    50 Hz - 200 Hz
Output Polarity Switch    Yes
Remote Subwoofer Level Control    Optional (RBC-1)
External Width (W)    21 in / 533 mm
External Height (H)    13.5 in / 343 mm
External Depth (D)    6.625 in / 168 mm
Net Weight    25.0 lb / 11.34 kg
JL Audio ACP110LG-TW1
Black metal grilles (installed)
Power connection plug (installed)
30-amp ATO fuse (installed)
Speaker level input harness
Owner's manual
There are no reviews for this product.