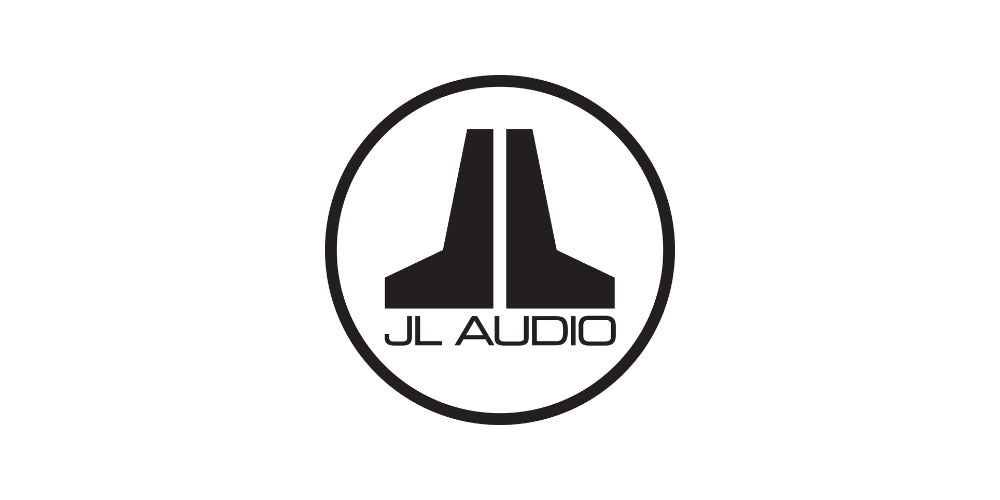 2 YEAR WARRANTY
EARN
449
CEN POINTS
JL Audio 12TW1-4 12 Inch Sub TW1 Series Shallow Mount Subwoofer 4 ohm 300w RMS
JL Audio 12TW1-4 12 Inch Sub TW1 Series Shallow Mount Subwoofer 4 ohm 300w RMS
Next Working Day Delivery
Select Express Delivery at the checkout, Unfortunately we do not offer a Saturday Delivery.
OUT OF STOCK
WE HAVE MORE ON ORDER. EXPECTED AVAILABILITY 1-2 WEEKS.
12TW1-4
12-inch (300 mm) Subwoofer Driver, 4 Ω
TW1 12-inch Subwoofer (300 W, 4 Ω)
Built on JL Audio's patented thin-line subwoofer technology, the 12TW1 delivers a powerful combination of shallow mounting depth and excursion capability, while operating in insanely small enclosures (0.65 cu.ft. / 18.4 liters). This, combined with a special cast alloy frame design, makes the 12TW1 capable of operating in extremely tight spaces. These include under-seat installations in trucks, 2-seat sports cars and many other creative applications requiring a compact, low profile subwoofer design.
JL Audio's patented thin-line woofer technology compresses the architecture of the 12TW1 using a "concentric tube" structure built into the injection-molded cone body. This structure supports the voice coil and a full annular spider, while permitting the placement of a large motor structure further forward in the speaker than with conventional designs.
The 12TW1 also features a clever frame design that minimizes the frontal clearance required for the excursion of the driver. This is accomplished by recessing the suspension attachment surface, so that most of the forward excursion occurs within the frame's dimensions. Thanks to this feature, the 12TW1 requires only 0.87 inches (22 mm) of frontal clearance, even with its grille installed. This allows for more efficient use of space and increased enclosure volume within a given overall depth.
Even though the 12TW1 is optimized for an enclosure much smaller than any other JL Audio twelve-inch Subwoofer, it never sounds like a big woofer struggling in a tiny box...instead, it delivers all the rich, deep, controlled bass you have come to expect from a JL Audio subwoofer system.
Very shallow mounting depth (4.62 in / 117 mm)
No pole vent: permits mounting close to rear wall of enclosure
Extremely small sealed enclosure volume requirements
Long linear excursion capability (0.40 in / 10 mm, one-way)
DMA-optimized motor design
Patented "concentric tube" architecture
Patented "floating cone attach method" technology
Cast alloy frame with flat edges for tight driver grouping
Injection molded, mica-filled polypropylene cone
Rubber surround
Steel mesh grille included with each driver
Precision-built in USA at JL Audio's Miramar, Florida factory with global components
Continuous Power Handling (RMS)    300 W
Recommended Amplifier Power (RMS)    75 - 300 W
Nominal Impedance (Znom)    4 Ω
Nominal Diameter    12.0 in / 300 mm
Overall Diameter (A)    12.375 in / 314 mm
Mounting Hole Diameter (B)    11.0625 in / 281 mm
Bolt Hole Circle Diameter (C)    11.7 in / 297 mm
Motor Outer Diameter (D)    5.71 in / 145 mm
Mounting Depth (E)    4.62 in / 117 mm
Front Grille Protrusion (F)    0.87 in / 22 mm
Driver Displacement    0.072 cu ft / 2.04 L
Net Weight    16.5 lb / 7.5 kg
Free Air Resonance (Fs)    32.35 Hz
Electrical "Q" (Qes)    0.555
Mechanical "Q" (Qms)    11.066
Total Speaker "Q" (Qts)    0.529
Equivalent Compliance (Vas)    1.189 cu ft / 33.67 L
One-Way Linear Excursion (Xmax)*    0.40 in / 10.0 mm
Reference Efficiency (no)    
Efficiency (1 W / 1 m)**    85.15 dB SPL
Effective Piston Area (Sd)    67.608 sq in / 0.0436 sq m
DC Resistance (Re)    3.514 Ω
* Xmax specifications are derived via one-way voice coil overhang method with no correction factors applied.
** Efficiency (1 W / 1 m) is not an accurate indicator of a subwoofer's output capability and should not be used as a comparison to other subwoofers to determine which one is "louder".
12TW1-4
Warranty information
JL Audio stickers
There are no reviews for this product.