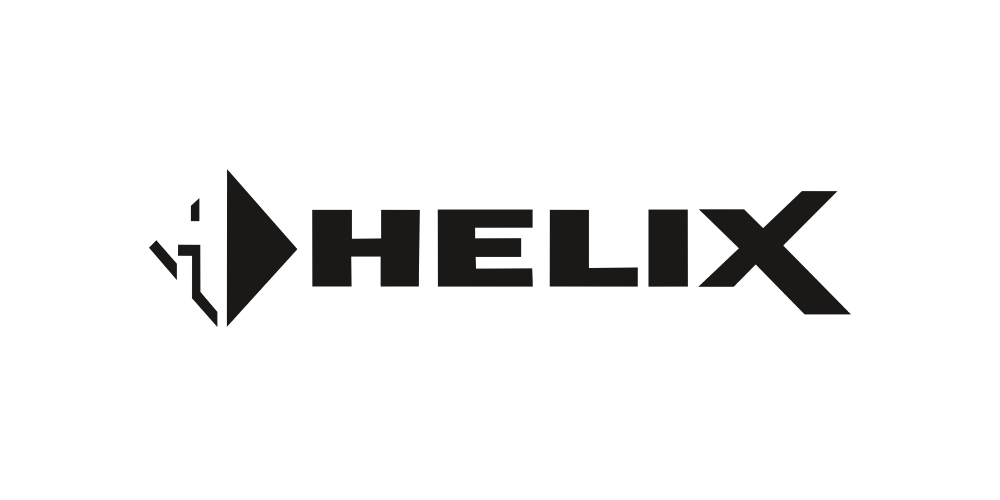 2 YEAR WARRANTY
EARN
799
CEN POINTS
Helix DSP Pro MK3 10 Channel Digital Signal Processor with 64 Bit Audio DSP
Helix DSP Pro MK3 10 Channel Digital Signal Processor with 64 Bit Audio DSP
Next Working Day Delivery
Select Express Delivery at the checkout, Unfortunately we do not offer a Saturday Delivery.
IN STOCK
WE HAVE MORE ON ORDER. EXPECTED AVAILABILITY 1-2 WEEKS.
HELIX DSP PRO MK3
Digital 10 channel signal processor with 96 kHz / 32 Bit signal path
High Resolution audio at its best!
Thanks to numerous improvements, the new HELIX DSP PRO MK3 raises the bar to a new level, and not just in terms of sound quality.
Besides the extremely powerful 64 Bit Audio DSP, cutting-edge DA and AD converters, the incredible native resolution of 32 Bit will ensure unparalleled sound characteristics. The improved internal power supply as well as the increased maximum output voltage of 8 Volts contribute to the enhanced sound quality of this stunning processor.
Further innovations such as
ADEP circuit (Advanced Diagnostics Error Protection) in the high level input for circumventing factory-made loudspeaker diagnostic systems,
"Auto Remote" switch for activating / deactivating the automatic turn-on feature of the high level input
A software-controlled switch between the optical and coaxial inputs have also been added. 
Of course, the HELIX DSP PRO MK2 provides a HELIX Extension Card slot (HEC slot). This allows adding further interfaces, such as the Bluetooth® Audio Streaming module or the High Resolution Audio USB soundcard. 
In terms of design, the DSP PRO MK2 shows up with the look and feel that are synonymous with HELIX,the clean form factor offers the perfect pre-requisites for a fast and simple integration.
Wait, there is more, not only has the hardware has been improved – the software as well has been completely revamped. To note but a few of the new features:
All Pass filter option
Increased adjustment range of the time alignment
Switchable sound options of the DA converters
These are but a few examples. Despite its extended feature set, the configuration of the DSP could not be easier thanks to the new DSP PC-Tool V4, which leaves nothing to be desired due to its numerous sound optimization options.  
No doubt - the HELIX DSP PRO MK2 will again make dreams of the most ambitious sound enthusiasts come true - that´s a safe bet!
Features
Extremely powerful "fixed point" Audio DSP with 64 Bit resolution and 1.2 billion MAC operations per second
AD and DA signal converters of the latest generation with a native resolution of 32 Bit
High Resolution audio bandwidth up to more than 40 kHz for unrivalled sound quality
HELIX Extension Card slot (HEC) for additional input / output modules like Bluetooth® Audio Streaming, High Resolution Audio Streaming via USB etc.
Smart highlevel input with ADEP circuit (Advanced Diagnostics Error Protection)
Start-Stop capability down to 6V supply voltage
Freely definable signal routing with separate matrices for line, SPDIF and HEC/AUX
"Ground lift" switch to avoid ground loops
Control input for connecting remote controls and accessories
Time alignment with up to 20 ms delay time per channel, additionally reverse time alignment for in-phase summation of the inputs
Inputs: 8 x RCA/Cinch, 8 x Highlevel, 1 x optical SPDIF and 1 x coaxial SPDIF
Outputs: 10 x RCA/Cinch with max. 8 Volts output voltage
Inputs    8 x RCA / Cinch
8 x Highlevel speaker input
1 x Optical SPDIF (12 - 96 kHz)
1 x Coax SPDIF (12 - 192 kHz)
1 x Remote In
Input sensitivity    RCA / Cinch 2 - 4 Volts
Highlevel 5 - 10 or 10 - 20 Volts
Outputs    10 x RCA / Cinch
1 x Remote Out
Output voltage    8 Volts
Frequency response    10 Hz - 44,000 Hz
DSP resolution    64 Bit
DSP power    295 MHz (1.2 billion MAC operations/second)
Sampling rate    96 kHz
DSP type    Audio signal processor
Signal converters    A/D: Asahi Kasei 32 Bit
D/A: Asahi Kasei 32 Bit
Signal-to-noise ratio digital input    116 dB (A-weighted)
Signal-to-noise ratio analog input    110 dB (A-weighted)
Total harmonic distortion (THD+N) digital input    < 0.0005 %
Total harmonic distortion (THD+N) analog input    < 0.001 %
IM distortion (IMD) digital input    < 0.002 %
IM distortion (IMD) analog input    < 0.004 %
Crosstalk    > 90 dB
Operating voltage    9.6 - 18 Volts (max. 5 sec. down to 6 Volts)
Current draw    510 mA
Max. remote output current    500 mA
Additional features    HEC slot, Ground lift switch, Control Input,
ADEP circuit, Auto Remote switch
Dimensions (H x W x D)    40 x 177 x 150 mm / 
1.58 x 6.97 x 5.91"
Signal processor HELIX DSP PRO MK3
USB cable
Mounting material
Instruction manual
There are no reviews for this product.