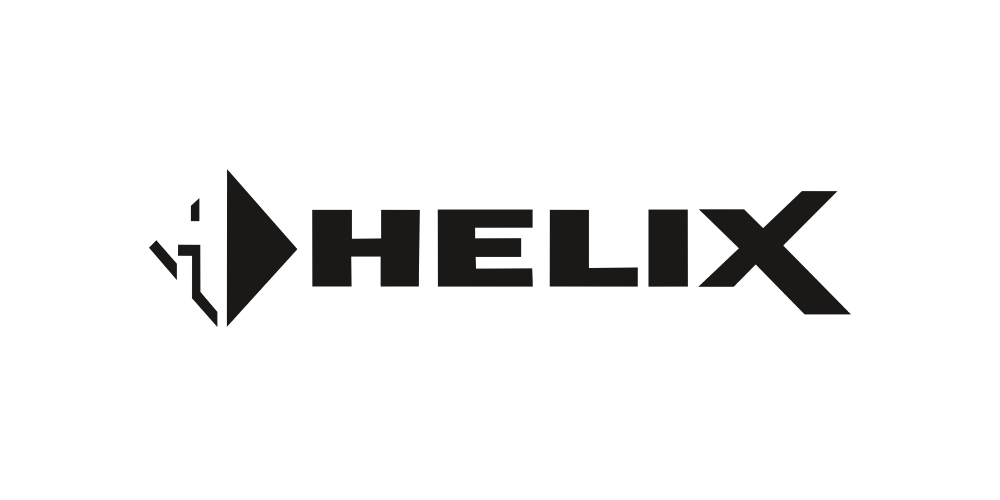 2 YEAR WARRANTY
EARN
1089
CEN POINTS
Helix C Four 4 Channel Class A B High End Amplifier Active Crossover 4x150w RMS
Helix C Four 4 Channel Class A B High End Amplifier Active Crossover 4x150w RMS
Next Working Day Delivery
Select Express Delivery at the checkout, Unfortunately we do not offer a Saturday Delivery.
IN STOCK
WE HAVE MORE ON ORDER. EXPECTED AVAILABILITY 1-2 WEEKS.
HELIX C FOUR
Audiophile sound quality combined with impressive output power
The C FOUR is a high-end 4-channel amplifier that has been designed down to the last detail for ultimate sound quality. Audiotec Fischer's proprietary ultra low-noise and ultra low-distortion Class A driver stage feeds a total of 32 hand-selected MOSFET power transistors, resulting in an incredible damping factor of 1,000 for relentless control of every loudspeaker. The intelligent regulation of the power supply assures stable conditions for the output stages and therefore phenomenal output power independent of the cars battery voltage.
In combination with the optionally available digital input module HDM 2, the C FOUR demonstrates the perfect transition to the digital era. The HDM 2 accepts digital audio signals up to 96 kHz sampling rate via its two optical inputs followed by cutting-edge BurrBrown D/A converters with 32 Bit resolution that transform the signals back to the analog domain. Therefore the C FOUR is absolutely future-proof and perfectly prepared for the combination with our digital signal processors.
Features
Extremely broadband Class AB amplifier with eight selected MOSFET transistors per channel for exceptional sound quality - ideal for High-Resolution audio
Ultra low-noise and distortion-free power amp drivers in Class A technology
Enormous damping factor of 1,000 @ 4 Ohms for perfect speaker control
Optionally available HELIX Digital Input Module (HDM) to extend the amplifier with two optical digital inputs in SPDIF format
Integrated, active crossover with highpass, lowpass and bandpass
Regulated DC / DC switching power supply with Start-Stop capability down to 6V supply voltage
Microprocessor-based monitoring of amplifier status including temperature-dependent fan control
Input Mode switch for flexible routing of the input signals
Cutting-edge BurrBrown D/A converters with 32 Bit resolution in combination with the optional HDM 2 module
Massive 24-carat gold-plated power and speaker terminals
Quad-layer PCB with extra-solid 70μ copper traces for lowest possible losses and SMD (Surface Mounted Device) manufacturing technology
Special features:
Start-Stop capability
The switched power supply of the HELIX C FOUR assures operation even if the battery's voltage drops down to 6 Volts during engine crank.
High-Resolution audio
The extremely broadband audio bandwidth of the amplifier ensures a lossless audio reproduction of High-Resolution audio content to provide the best possible sound in studio quality.
Output power RMS / max.     
- @ 4 Ohms    4 x 150 / 300 Watts
- @ 2 Ohms    4 x 220 / 440 Watts
- @ 1 Ohm    - 
- bridged @ 4 Ohms    2 x 440 / 880 Watts
- bridged @ 2 Ohms    - 
Max. output power per channel*    Up to 250 Watts RMS @ 2 Ohms
Amplifier technology    Class AB
Inputs    4 x RCA / Cinch
1 x Remote In
Optional via HDM 2 module:
2 x Optical SPDIF (28 - 96 kHz)
Input sensitivity    RCA / Cinch 1 - 8 Volts
Input impedance RCA / Cinch    7.5 kOhms
Input impedance highlevel    - 
Outputs    4 x Speaker output
Output voltage RCA / Cinch    - 
Signal converter for digital input    - 
Frequency response    10 Hz - 80,000 Hz
Bass boost    -  
Highpass    15 Hz - 4,000 Hz adjustable
Lowpass    15 Hz - 4,000 Hz adjustable
Bandpass    15 Hz - 4,000 Hz adjustable
Subsonic    - 
Phase    - 
Slope high- / lowpass    12 dB/Oct.
Slope subsonic / lowpass    - 
Signal-to-noise ratio digital input    - 
Signal-to-noise ratio analog input    112 dB (A-weighted)
Distortion (THD)    < 0.007 %
Damping factor    > 1000
Operating voltage    9 - 16 Volts  (max. 5 sec. down to 6 Volts)
Idle current    2400 mA
Fuse    3 x 30 A LP-Mini-fuse (APS)
Additional features    Active, adjustable crossover, HDM slot, input mode switch, High-Resolution audio, Start-Stop capability
Dimensions (H x W x D)    37.1 x 430 x 240 mm / 
1.46 x 16.93 x 9.45"
* In typical multi-channel applications (2- / 3-way system + rear + subwoofer)
1 x High-end amplifier HELIX C FOUR
2 x Allen key
1 x Mounting material
1 x Instruction manual
There are no reviews for this product.