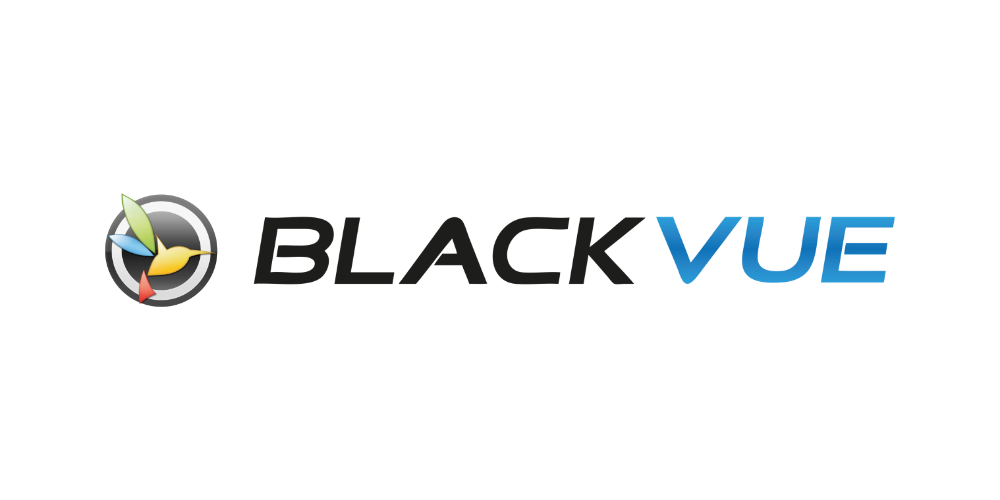 2 YEAR WARRANTY
EARN
400
CEN POINTS
BlackVue Dash Cam DR970X-1CH 4K Ultra HD 8MP Sensor Wi-Fi GPS 1 Channel Camera
BlackVue Dash Cam DR970X-1CH 4K Ultra HD 8MP Sensor Wi-Fi GPS 1 Channel Camera
Next Working Day Delivery
Select Express Delivery at the checkout, Unfortunately we do not offer a Saturday Delivery.
IN STOCK
WE HAVE MORE ON ORDER. EXPECTED AVAILABILITY 1-2 WEEKS.
DR970X-1CH
4K Ultra HD camera featuring fast 5GHz Wi-Fi and Cloud compatibility
The Best Single-Channel Cloud Dashcam
8-megapixel CMOS sensor recording in 4K Ultra High Definition (3840×2160) at 30FPS. The wide 155-degree angle takes full advantage of the 4K UHD resolution so everything in front of your vehicle is captured perfectly. 
Native Parking Mode with built-in voltage monitor to protect your vehicle battery (hardwiring cable included).
With the free BlackVue Cloud service, check on your car from anywhere, anytime.
Discover the 4K difference
4K in a dashcam is not a gimmick. It is a game-changer. It is not about playing videos on a giant screen–although you could do that too. It's about providing video proof.
A dashcam is only as good as its ability to capture crucial details–usually license plate numbers.
The 8-megapixel 4K UHD sensor does just that by capturing 4 times as many pixels as in Full HD. And with its fast shutter speed, details are frozen in place. Just pause and zoom in.
Seamless Pairing with the BlackVue App
Effortless setup. Secure. No password.
With Seamless Pairing, setting up your dashcam is a breeze. Just power the dashcam, then easily connect from the BlackVue app and follow the simple instructions.
Whether you want to browse your dashcam's files and settings or connect your dashcam to the Cloud, Seamless Pairing makes everything easy and intuitive.
Wi-Fi, GPS and Optional LTE
Wi-Fi: download videos to your phone at blazing speed. Wi-Fi also lets your BlackVue connect to BlackVue Cloud via any home or mobile Wi-Fi hotspot (router).
GPS: visualize the location of your vehicle on the map during video playback and overlay speed on videos (can be hidden in settings).
LTE: connect the optional LTE connectivity module* via the USB port for the best Cloud experience and use your BlackVue as a Wi-Fi hotspot for up to five devices.
(*) SIM card not included.
Native Parking Mode
Hardwiring cable included
DR970X Series can be hardwired to your vehicle's fuse panel for Parking Mode, without requiring optional accessories. The dashcam will switch to Parking Mode automatically when vehicle ignition is turned off. Voltage cutoff and timer can be set in the BlackVue App.
Sleek Interface
Touch sensor Tap the touch sensor to trigger Manual Event videos.

Format button Hold to format the microSD card.
Secure microSD card access Unplug the DC in power connector and pop the cover open to reveal the microSD card slot.
BlackVue Cloud
Me and My Car. Connected.
Connect to your BlackVue anytime, from anywhere in the world with BlackVue Cloud.
Receive Push Notifications on your phone whenever the dashcam detects an impact on your parked vehicle, and see for yourself with Remote Live View. Even better, let BlackVue upload critical footage—such as break-in or hit and run—in real time to the Cloud with Live Event Upload.
Play and download videos from your dashcam or the Cloud from anywhere and back up important videos to the free Cloud storage.
Enjoy Two-way Voice Communication with the driver from the app through the BlackVue's integrated speaker and mic. Check the BlackVue Cloud page for more information.
LTE Connectivity Module (Optional)
Unlock BlackVue Cloud access. Share Wi-Fi in your car.
The CM100GLTE provides easy 4G LTE connectivity to enable BlackVue Cloud features. All you need is a valid Nano SIM card. The CMG100LTE is powered and connects via the USB port of your dashcam.
When connected to the CM100GLTE, BlackVue DR970X Series can serve as a mobile hotspot providing wireless Internet access to up to five devices (smartphone, tablet, etc.). 
Note: when purchasing, make sure the CMG100LTE you choose is compatible with your mobile carrier's network.
Channel     1CH
Highlights    4K UHD, 2.4-5GHz Wi-Fi, Cloud, External LTE Module (Optional)
Product Dimensions     Black / Width 118.5mm x Height 36mm / 106g
Memory Support     microSD card up to 256GB
Recording Modes     Normal recording, Event recording (when impact is detected in normal and parking mode), Manual recording and Parking recording (when motion is detected). * When using Hardwiring Power Cable, ACC+ will trigger parking mode. When using other methods, G-sensor will trigger parking mode.
Parking Mode     YES (with 3-wire hardwiring cable – included)
Parking Mode Event Voice Notifications     YES
Imaging Sensor     8-Megapixel CMOS Sensor
Viewing Angle     Diagonal 155°, Horizonal 130°, Vertical 70°
Resolution Frame Rate     4K (3840 x 2160) @ 30 fps * Frame rate may vary during Wi-Fi streaming.
Video Codec     H.264 (AVC)
Image Quality and Bitrate Front/Rear     Highest (Extreme): 25 Mbps Highest: 12 Mbps High: 10 Mbps Normal: 8 Mbps
Format Free     YES (Adaptive)
Event File Overwrite Protection     YES (up to 50)
SD Card Failure Alert     YES
Scheduled Reboot     YES
Video File Extension     MP4
Wi-Fi    Built-in (802.11 a.b.g.n.ac)
Cloud Compatible    YES
GPS    Built-in (Dual Band : GPS, GLONASS)
Microphone    Built-in
Speaker    Built-in
Impact Sensor    3-Axis Acceleration Sensor
LED Indicators    Recording LED, GPS LED, B/W/L (Bluetooth/Wi-Fi/LTE) LED, Front Security LED
Button Format Button: Press and hold format button for 5 seconds, and after a beep, release the button. Then, press again and hold for 5 seconds and release the button after a beep to format the microSD card. Touch Sensor: Pressing the touch sensor triggers manual recording depending on the firmware settings.
Operation Temperature    -20 °C − 70 °C (-4 °F − 158 °F)
Storage Temperature    -20 °C − 80 °C (-4 °F − 176 °F )
High Temp Cut Off    Approx. 75 °C (167 °F)
Backup Battery    Built-in supercapacitor
Input Power    DC 12V-24V (DC Plug (Ø3.5 x Ø1.1)) to Wires (Black: GND / Yellow: B+ / Red: ACC)
Power Consumption Hour    Normal Mode (GPS On/1CH): Avg. 300mA /12VParking Mode (GPS Off/1CH): Avg. 230mA /12V* Actual power consumption may vary depending on use conditions and environment.
Certifications    FCC, ISED, CE, UKCA, RCM, RoHS, Telec, WEEE, KC
Software    BlackVue Viewer* Windows 7 or higher, Mac Sierra OS X (10.12) or higherBlackVue Web Viewer* Chrome 71 or higher, Safari 13.0 or higher
Application    BlackVue Application* Android 8.0 or higher, iOS 13.0 or higher
Others    Adaptive Format-Free File Management System
Bluetooth    Built-in (V2.1+EDR/4.2)
LTE    External (Optional)
Front Camera
Quick start guide
Cable clips (5EA)
microSD card 64GB
microSD card reader
Spare mount sticky pads
Hardwiring power cable
Cigarette lighter power adapter
Pry tool
There are no reviews for this product.