Apple CarPlay Specialist
Wireless Apple CarPlay Integration Retrofit Upgrades and Installation
Call us today on 0115 924 0666 or visit our store and try it for yourself in one of our demo vehicles.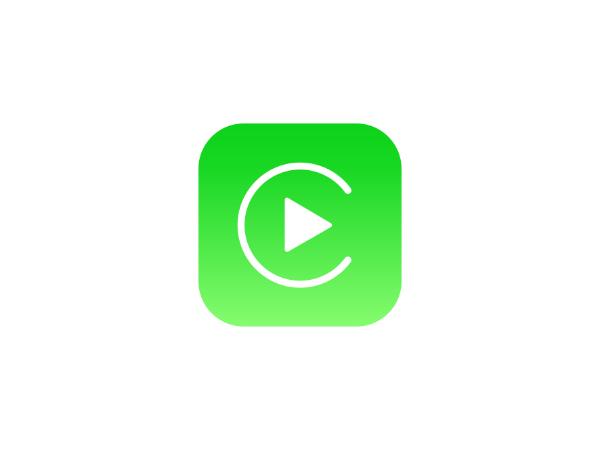 Apple CarPlay
The ultimate co‑pilot.
Come in store for a Demonstration in our 2016 Audi A3
CarPlay is a smarter, safer way to use your iPhone while you drive. And now with an all‑new CarPlay Dashboard that helps you with tunes, turns and Siri suggestions, a Calendar app that lets you view and manage your day, and maps that reveal more of what's around you, getting there just got a whole lot easier. And a lot more fun.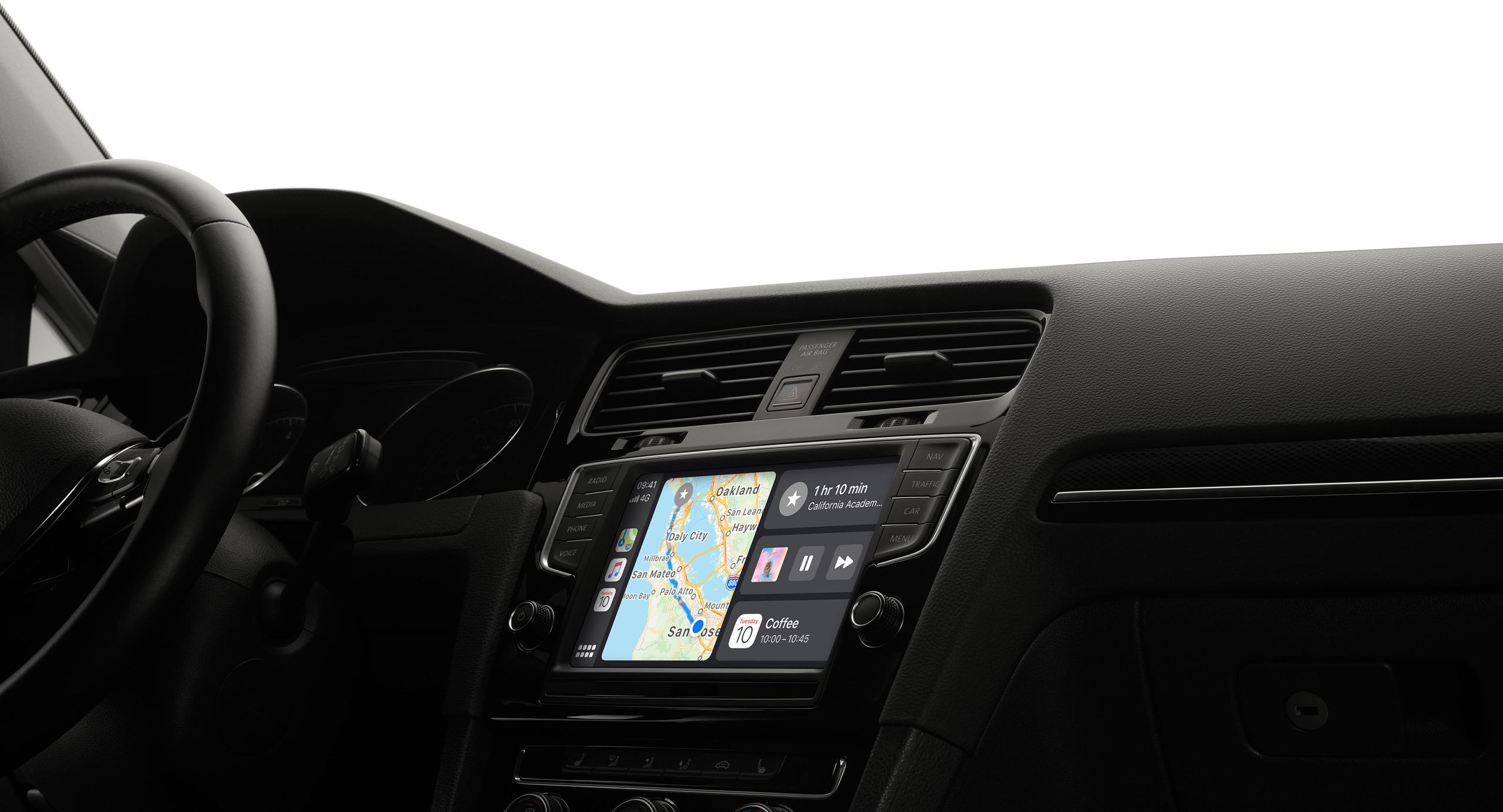 Control with a word.
Or a touch. Or a twist.
CarPlay features Siri voice control and is specially designed for driving scenarios. CarPlay also works with your car's controls — knobs, buttons, touchpad or touchscreen. And the apps themselves have been reimagined for the car, so you can use them while your eyes and hands stay where they belong.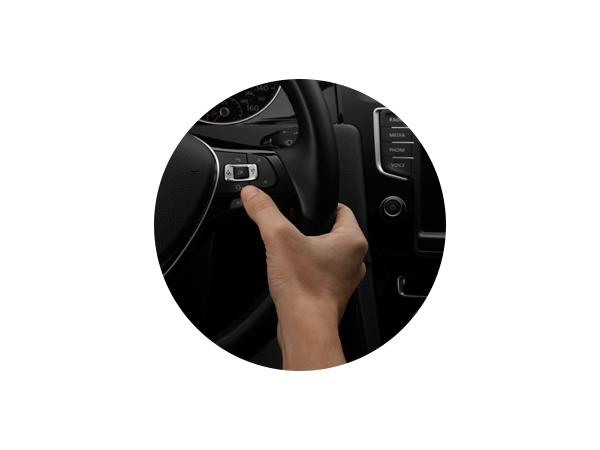 Siri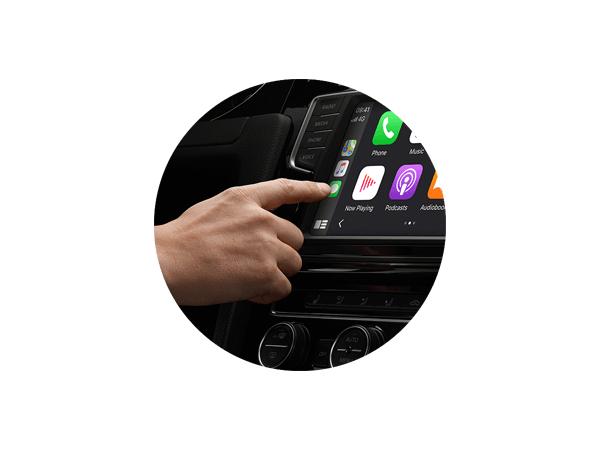 Touch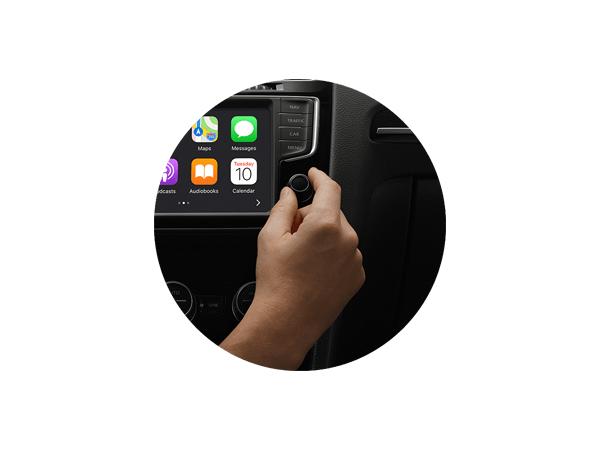 Knobs and Controls

Maps
Let your iPhone show you the way.
The power and simplicity of Apple Maps is available in your car. CarPlay can predict where you're going using addresses from your email, text messages, contacts and calendars. And now with a more detailed map, turn‑by‑turn spoken directions and immersive 3D experiences, it's easier than ever to get where you need to go. One‑tap access to your go‑to and must‑see destinations also helps you find more to see and do when you get there — whether you're searching for points of interest, driving to a favourite restaurant or looking for nearby petrol stations.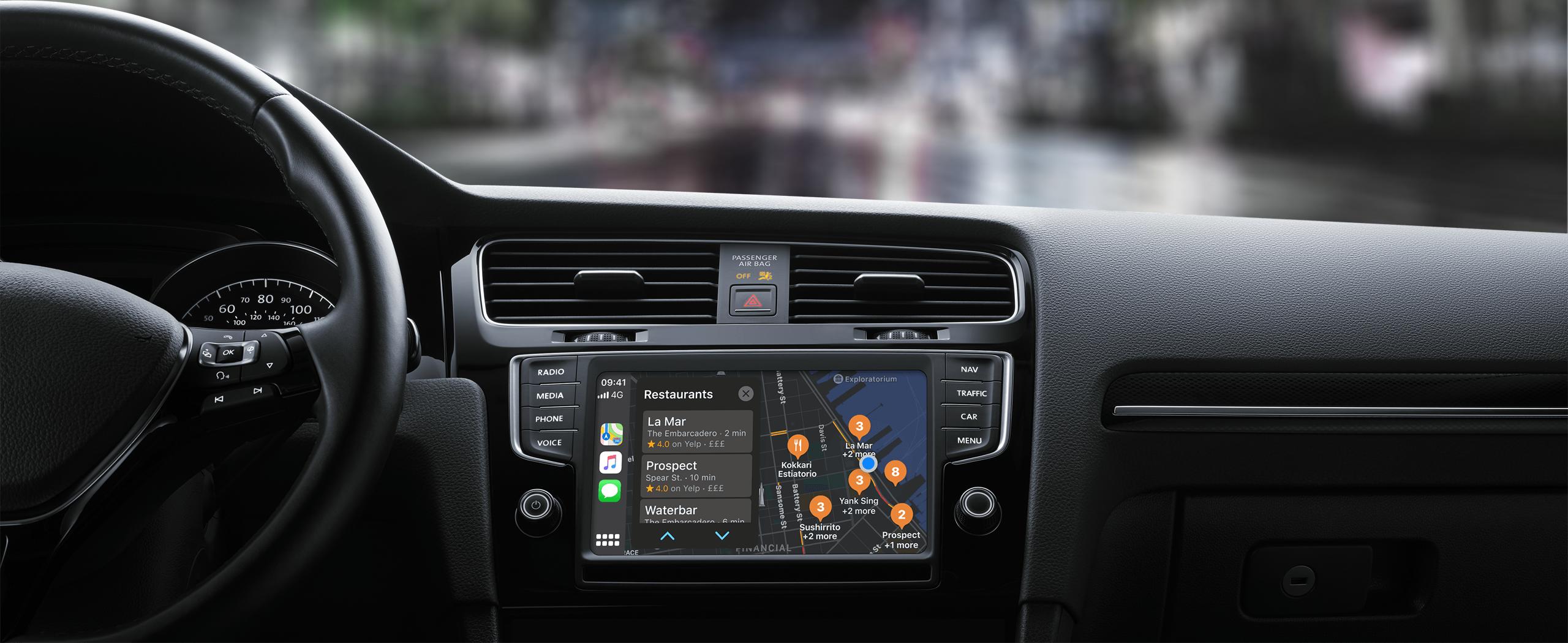 Phone
The road is calling.
Make calls, return missed calls and listen to voicemail. Siri can help you do all of these things. All you have to do is ask.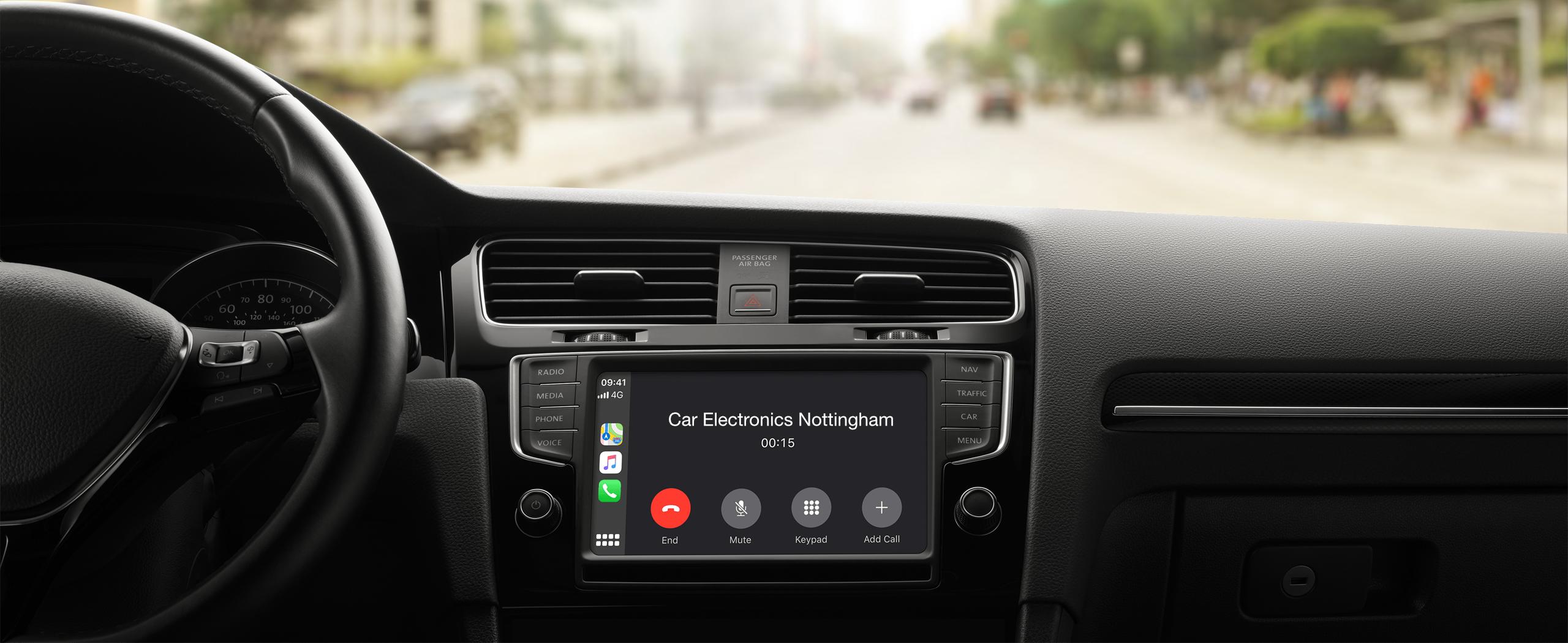 Messages
Reading and writing is now listening and dictating.
Siri can read, reply and send text messages for you, so you never have to look at your iPhone while driving. Just say "Siri, tell Lynne I'll be there in 20 minutes", and it's done. CarPlay can also play audio messages through the car's speakers.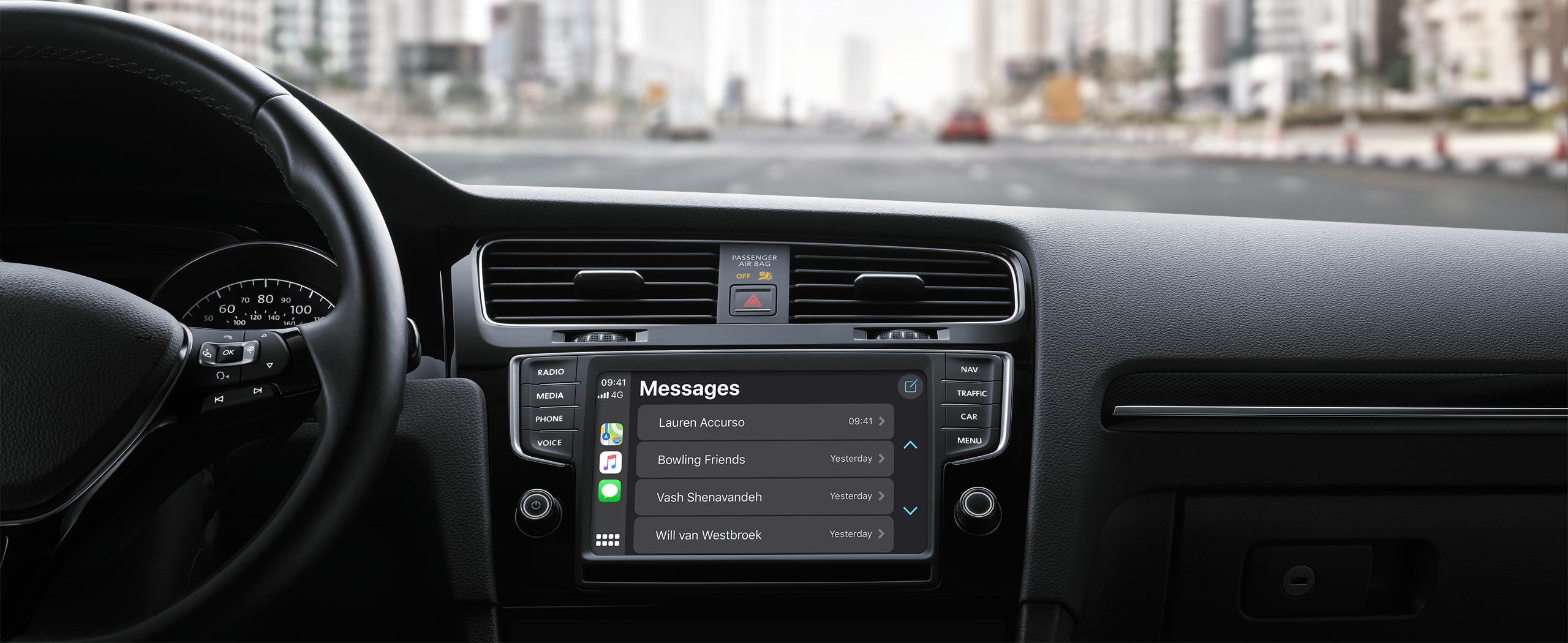 Music
All your music. Beautifully arranged.
Access all your content from your Apple Music subscription and additional audio apps using your car's built‑in controls. Search by artist, album or song. See what's playing and what's up next. You can ask Siri to play your favourite song by Arcade Fire, act as your personal DJ or stream one of more than 100,000 live radio stations.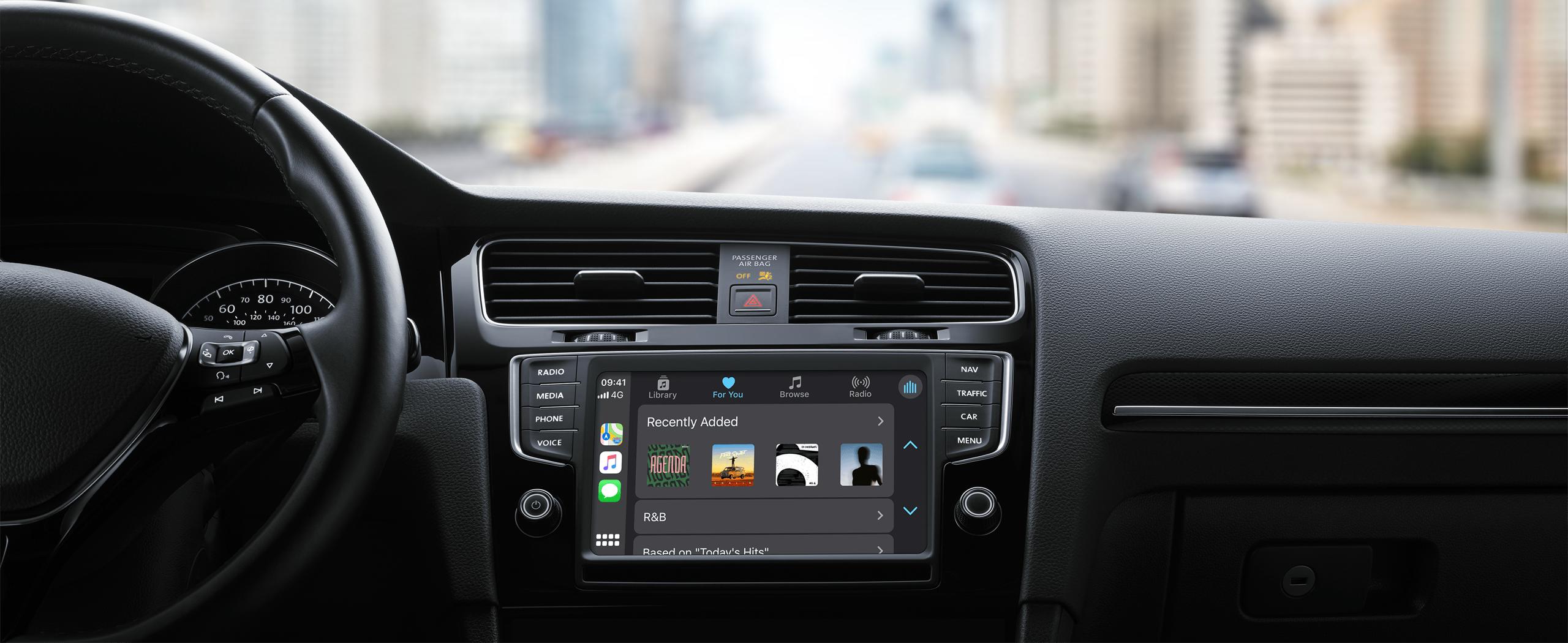 Calendar
Stay on top of your day when you're on the road.
A new Calendar app gives you a quick, simple view of the day ahead while you're on the go. And if you have a meeting, you can just tap to get directions or dial in, using your car's speakers and microphones to keep your hands on the wheel and eyes on the road.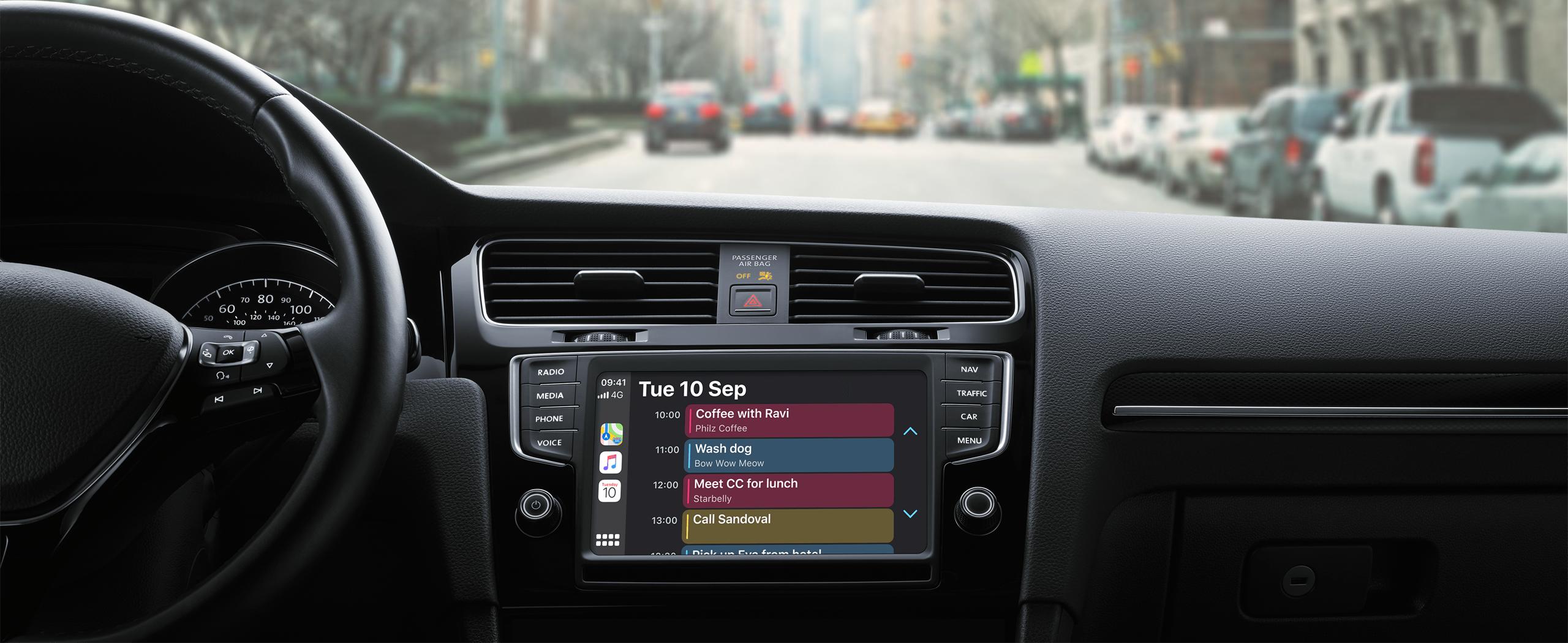 Invite more apps along for the ride.
CarPlay supports other apps on your iPhone — like your favourite audio, messaging and voice apps. Apps developed by car manufacturers are also supported, so you can control more of your car's features without ever leaving CarPlay.1 You can personalise your experience by rearranging exactly how your apps appear in CarPlay through settings on your iPhone.
You can add CarPlay to your current car with an aftermarket system.

CarPlay is compatible with these iPhone models.

Apps from the App Store. Subscription may be required for some apps.
MLB.com At Bat is available on the App Store. Major League Baseball trademarks and copyrights are used with the permission of MLB Advanced Media, L.P. All rights reserved.
CarPlay support either comes as standard or is available as an option on many new 2016 cars and later, with some manufacturers offering software updates for earlier models. Some models may support CarPlay only in certain configurations, and not all models are available in all areas. CarPlay support is subject to change. See your dealer for details.
Some features, applications and services are not available in all areas.